Children
Child Accommodation Rates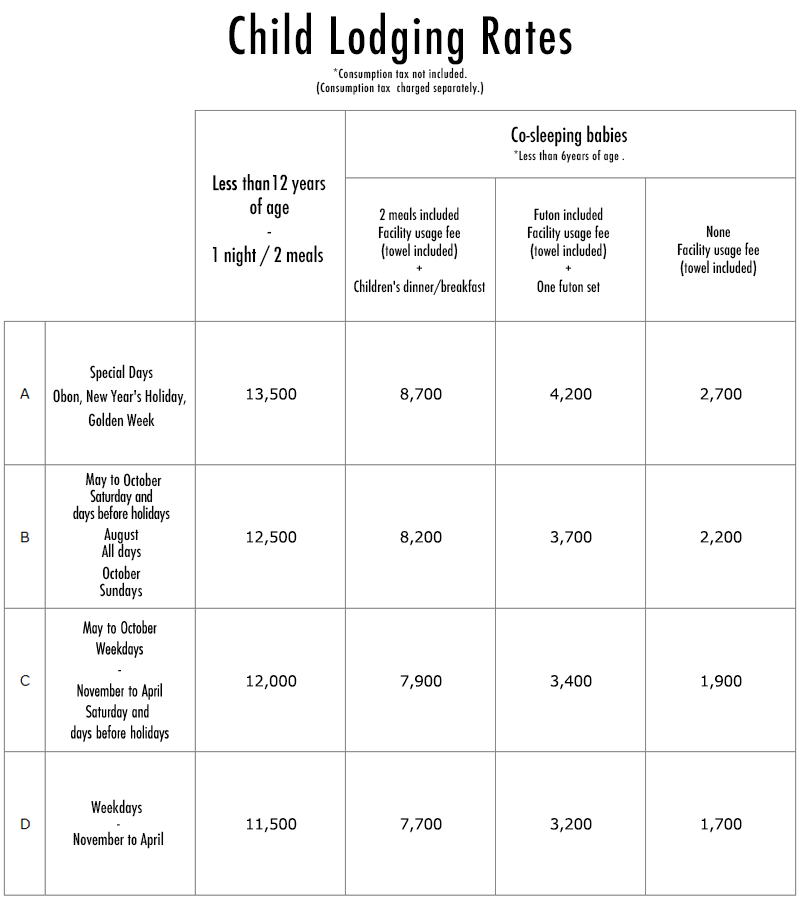 ・Children's Dinner (7 items) 4,000yen (excluding tax)
Hida Beef Hamburg Steak (with salad), Steamed Dish, Grilled Freshwater Fish, Gohei-mochi (rice cake), Barbeque, Rice (with miso soup), Dessert
・Children's Breakfast (5 items) 2,000yen (excluding tax)
Fewer items than offered on the adult menu.
(Items available for use free of charge)
・Children's slippers
・Diaper pail
・Protective sheet
Requests
1. If traveling with children, please inform us of the number of children and their ages.
2. In the event that the bedding becomes soiled, the actual cost of futon cleaning will be charged.